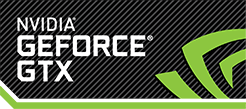 THE ULTIMATE PC GAMING PLATFORM
Get Game Ready with GeForce® GTX.
GeForce GTX graphics cards are the most advanced ever created. Discover unprecedented performance, power efficiency, and next-generation gaming experiences.

THE ULTIMATE GRAPHICS FOR VIRTUAL REALITY
NVIDIA's unique set of features ensure you get the right level of performance, image quality, and latency to ensure your VR experience is nothing short of amazing

A BETTER GAMING EXPERIENCE
The easiest way to update your drivers, optimize your games, and share your victories

STUTTER, TEAR-FREE GAMEPLAY
Synchronizes the display refresh to your GeForce GTX GPU for the fast, smooth gaming
HIGH PERFORMANCE FULL COVER WATERBLOCK
Central inlet split flow cooling engine design delivers the best cooling performance for liquid cooling systems, even when using less powerful water pumps.
TRUE FULL COVER WATERBLOCK
The liquid flow patch covers all critical components like GPU, memory and PWM as well as other critical components; this results in superior thermal performance.
NICKEL-PLATED BASE
At the heart of the SEA HAWK EK is a nickel-plated copper base. Copper has the best thermal performance and the nickel layer prevents corrosion and increases wear resistance for lasting performance.
BACKPLATE
A powerful graphics card needs a strong build to harness its performance. MSI SEA HAWK graphics cards are fitted with a solid metal backplate to make it extra tough. The matte black finish fits perfectly with its sleek design.
THE FUTURE OF GAMING
The smoothest, fastest and most exciting gaming experience ever by eliminating screen tearing, display shutter and input lag.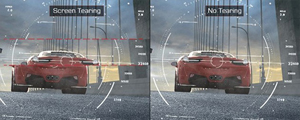 Ultra-high resolution (UHD) delivers 4x the resolution of 1080p content, enabling much sharper and crisper images with delicate details during gaming.


PREPARE FOR VR WITH MSI
To experience and enjoy the impressive world of Virtual Reality, high-performance hardware is required. MSI, world leading brand in high-end gaming and eSports, provides the right advice to make sure your system is VR Ready. Integrating the very best of cutting edge technologies in recommended MSI VR gaming hardware for smooth performance. Together with our VR partners, MSI brings gamers an extremely realistic VR experience where games come alive.
ONE CLICK TO VR
WITH GAMING APP
To get the best VR experience, you need your PC to deliver maximum performance. The MSI Gaming App gets your PC primed for VR use in just a single click by setting all key components to high performance settings and making sure other software applications do not impact your VR adventure.
GAMING APP
The MSI Gaming App allows for one-click performance profiles that unlock extra performance for gaming or keep your card silent during light use. It also features the EyeRest tab, giving you easy access to image quality improving technology. The LED control tab gives you full control over your MSI GAMING LED lights to set the mood.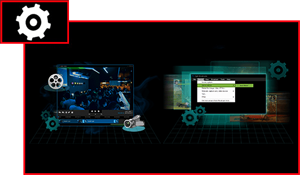 WANT TO SHOW OFF YOR SKILLS OR JUST MAKE A FUN GAMING VIDEO FOR YOUR FRIENDS?
XSplit Gamecaster & Broadcaster V2 lets you easily record your gaming moments and broadcast your live gameplay sessions to Twitch, YouTube, UStream and more. It's simple, easy to use and ideal for sharing your gameplay with friends, family or the world - Or for capturing those perfect gaming moments, just for the heck of it.
So what are you waiting for? Join the revolution and start streaming and recording with XSplit Gamecaster today.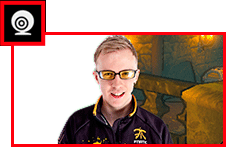 WEBCAM & CHROMA KEY
Add a webcam and show your game face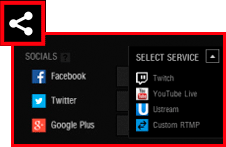 SHARE YOUR BROADCAST
Share your broadcast and conquer the world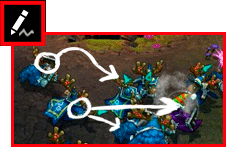 REALTIME NOTES
Draw attention whilst casting with in-game annotations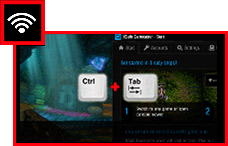 RECORD & STREAM
Use XSplit Gamecaster to stream & record all of your gaming activities
WTFast is the Gamers Private Network ; like a global automated army of IT specialists all working together to optimize your game connection from end to end. WTFast reports rich connection stats for your online game, so you can see exactly what is happening with your game connection.
-Built just for MMO gamers
-Reduce average ping
-Greatly reduce connection flux, spikes and packet loss
-MSI Exclusive 2-month premium license

AFTERBURNER
MSI Afterburner is the world's most recognized and widely used graphics card overclocking utility which gives you full control of your graphics cards. It also provides an incredibly detailed overview of your hardware and comes with some additional features such as customizing fan profiles, benchmarking and video recording.
MSI GeForce GTX 1080 SEA HAWK EK X
Product Code: Geforce GTX 1080 Sea Hawk EK X
Availability: Out Of Stock
Related Products